Ron Gomes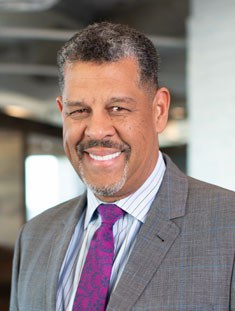 Ron Gomes is Vice President, Strategic Alliances with HMSHost where he champions over 100 Airport Concessions Disadvantaged Business Enterprise partners generating nearly $500M in revenues. In addition to being a licensed and degreed civil engineer, Ron holds a Master in Business Administration degree from Babson College.
Ron's corporate experience includes development-related positions with PepsiCo's restaurant division and Marriott Hotels prior to joining HMSHost in 1996. Working up the ranks from Director to Senior Director to Vice President over the years at HMSHost, Ron brings a unique perspective to his current position having spent five years in Design & Construction and another six years leading one of HMSHost's Business Development teams to secure airport concessions contracts throughout the U.S. including Boston, Tampa, Chicago, Anchorage, and Honolulu.
For the past decade, Ron has brought an analytical and business focus to HMSHost's partnering efforts with diverse businesses, ensuring HMSHost's industry-leading role in developing and promoting a successful M/W/DBE program. Ron is a frequent speaker at industry conferences and panels.