Joe Thornton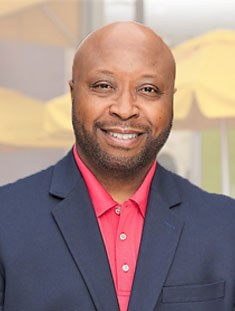 Joe Thornton is Executive Vice President & Chief Operating Officer at HMSHost, a global restaurateur and world leader in delivering innovative dining solutions in travel venues. HMSHost operates locations all over North America, and is part of Autogrill Group, the world's leading provider of food & beverage services for people on the move. Joe is responsible for all of HMSHost food and beverage operations in North America, as well as Marketing & Communications.
Joe joined HMSHost in 2020. Before HMSHost, Joe was chief operating officer at Jamba Juice where he led all field and headquarter functions related to operations, operations services, and training, as well as supporting franchise owners across the country. Prior to Jamba Juice, Joe was with Starbucks Coffee Company for 11 years including as senior vice president, where he led the operation of 2,400 company-operated stores and 40,000 employees.
Joe is actively involved in diversity work and is a keynote speaker on the topic of leadership in the community. He is also a published author, his latest book, "The Hostility Of Change: Breaking Through Deep-Seated Barriers" was released in February 2021 and he released "The Power Of Or" in 2020.