Sarah Naqvi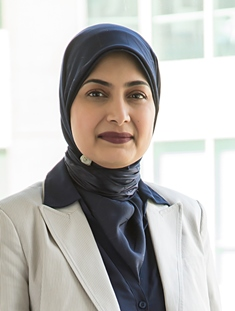 Sarah Naqvi is Executive Vice President and Chief Information Officer of HMSHost Corporation, a world leader in creating dining for travel venues. HMSHost operates locations all over North America, and is part of Autogrill Group, the world's leading provider of food & beverage services for people on the move. Sarah is responsible for managing all IT resource planning, budgeting and operational initiatives.
Sarah has been with HMSHost since 2000 in various IT roles, and is a technology professional with more than two decades of experience managing Software Development, Network Management, Information Security, Business Intelligence, Point of Sale, ERP Solution, Strategic Initiatives and Social Presence. In 2004, Sarah was promoted to the role of Vice President of IT, overseeing all IT development including expansion into Asia. In 2013, she became CVP & Chief Information Officer, aligning HMSHost's IT organization with the business, driving innovation and business transformation through technology, and minimizing risk.
Sarah was selected as one of Computerworld's Premier 100 Technology Leaders for 2017 and named a finalist in 2014 for "Chief Information Officer/Chief Technology Officer of the Year" by Tech Council of Maryland. Her leadership also led HMSHost to be awarded "Technology Accelerator of the Year in 2015" by FSTech.
Sarah has been an active speaker across forums and her key interests are in the areas of business transformation, technology innovation, and technology / business alignment. She holds a Bachelor of Business Administration from University of Maryland University College.