Bryan Loden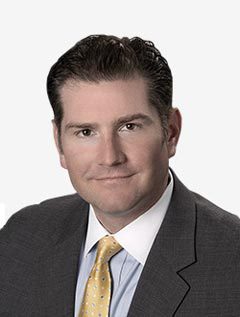 Bryan Loden is Vice President of Business Development at HMSHost, a global restaurateur and world leader in delivering innovative dining solutions in travel venues. Bryan is responsible for developing and overseeing key client relationships, including strategic airports and developer partnerships. Bryan joined HMSHost in 2002, starting in Corporate Accounting and eventually moving to Business Development.
Bryan's years of expertise include his time managing all accounting and reporting functions of the Asset Management Group. He moved on to assume the role of Director of Finance, assessing potential new development opportunities as well as real estate maximization projects.
Prior to his time at HMSHost, Bryan worked as a Senior Accountant for Yafo Networks where he oversaw all general accounting functions of a fiber optic startup company and handled day-to-day accounting challenges.
Bryan sits on the board of the Airport Restaurant & Retail Association. He is also an active speaker at conferences and a thought-leading contributor to industry publications.
Bryan holds a Bachelor's degree in Accounting from the Perdue School of Business at Salisbury University and is a licensed CPA. Bryan lives with his wife Erica and their two young children in Maryland.