Tosin Kasali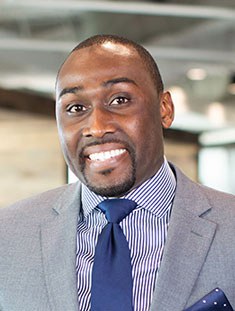 Tosin Kasali is Vice President, Business Development, where he is responsible for developing and managing strategic client and partner relationships that lead to value-creating opportunities for the airport, and the company, primarily through structuring, wining, and retaining airport contracts.
Tosin joined HMSHost in 2016 as Director of Business Development Finance, where he was primarily responsible for financial modeling and business case presentations - evaluating and communicating to the Executive Team the financial risk and return of new business opportunities. Prior to joining HMSHost, Tosin was Senior Manager of Business Development at Gategroup (Gate Gourmet), where he was primarily responsible for deal evaluation, financial modeling, business case presentations, and lead development.
Tosin is an active speaker at top industry events such as the Airport Minority Advisory Council (AMAC) Annual Airport Business Conference. He is also a member of the AMAC Board as an At-Large Director, and is Chair of the Membership Committee. Tosin graduated with honors from Old Dominion University with a bachelor's degree in Information Systems and holds a Master of Business Administration degree with a focus in Finance & Strategy from The George Washington University School of Business. He lives in Northern Virginia with his wife Shaun and their daughter, Ari, and son, Teni.